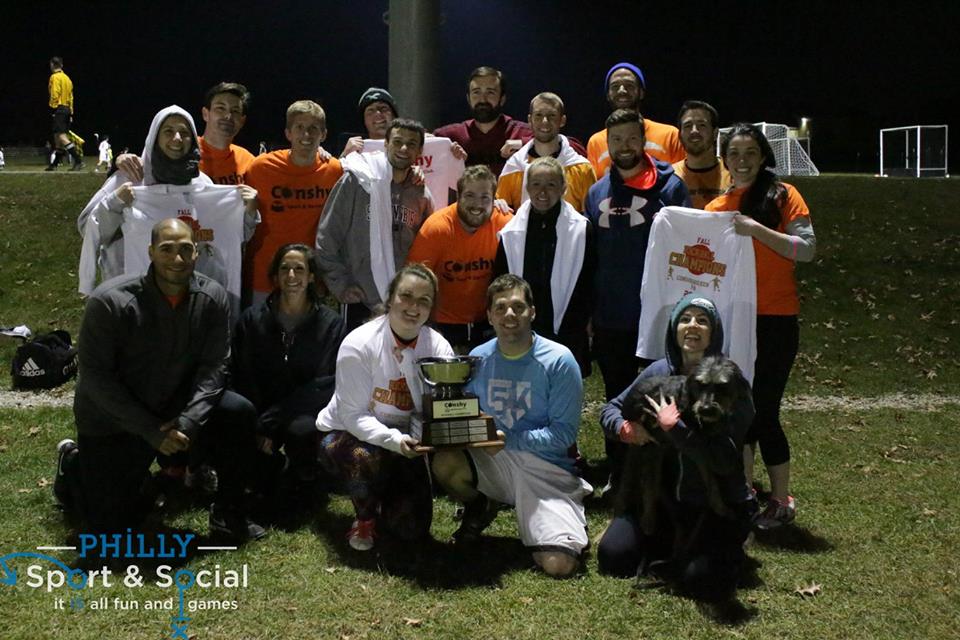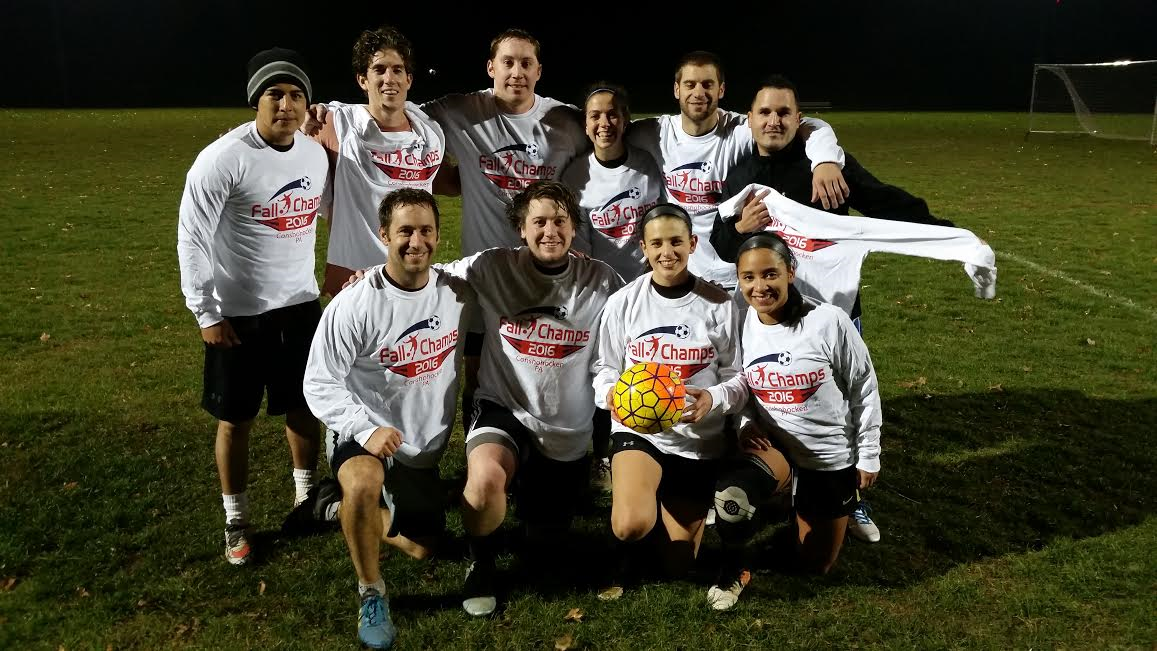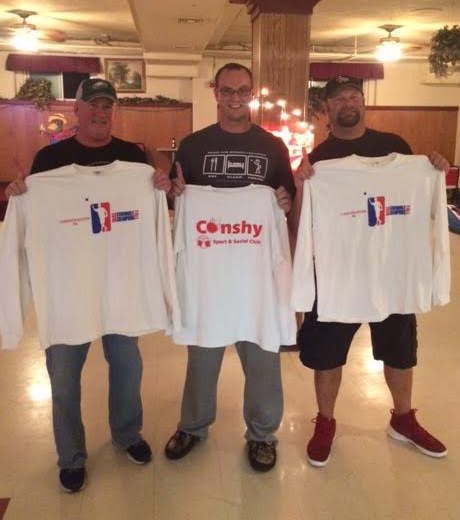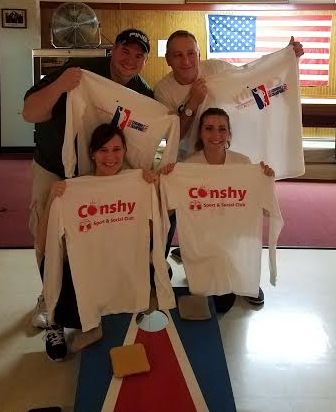 FALL 2016 KICKBALL CHAMPS - BOBBY'S BURGERS
FALL 2016 SOCCER CHAMPS - PRISON SHANK MEATLOAF
FALL 2016 CORNHOLE CHAMPS (COMPETITIVE) - CLUTCH CORNHOLE
FALL 2016 CORNHOLE CHAMPS (SOCIAL) - BEEFY
SPRING REGISTRATION IS OPEN!!!
Want to play? Get in touch!
If you would like to join our league next season, sign up or contact us to find out more information.
Email
Phone
(610) 761-5857
Our Leagues Enjoy:
7 Week Seasons and Playoffs
Equipment, Shirts, and Facilities Included
Post-Game Festivities with Beer/Food Specials
Free and Easy Parking
Prizes for Winners
Connect with us:


Welcome to Conshy Sport & Social Club!
We are very excited to have a sport and social club in Conshohocken/Plymouth Meeting, PA! We began with kickball and dodgeball in the Spring of 2013 and will continually expand. The league started in King of Prussia and has since moved east to accomodate demand.  The Conshy SSC (formerly KOPSSC) was formed so workers and residents could stay local, play in a fun and competitive activity, and enjoy the social aspect following the games with friends. Kickball and dodgeball were chosen as the initial two sports because they embody our theme of having fun and bring back childhood memories on the playground.  We now also offer softball, cornhole, and soccer.
These leagues are all adult coed and will be offered throughout the year. It will be a great place to meet new people and relax after a hard day on the job. You want to relieve some stress? Kick, toss, and hit your cares away on the field and court. And if that's not enough, head to the bar afterwards to laugh and socialize with the league.
This site will bring you everything you need to know about the Conshy SSC. Not only will you be able to view your schedule, scores, and standings, but each participant has his/her own customizable member page. Please take time and venture the website. Everything you need to know is here, and if not, email or call us.  
In Spring 2013, we had 47 members.  We are now over 2,000!  Thanks to everyone who has participated and thanks for coming back season after season.  We always look for suggestions as to how to improve our league.  Is there a sport you think would be fun and do well in the Conshy SSC?  Please let us know.  We love hearing from our members.  In the meantime, we hope to see you out on the field!